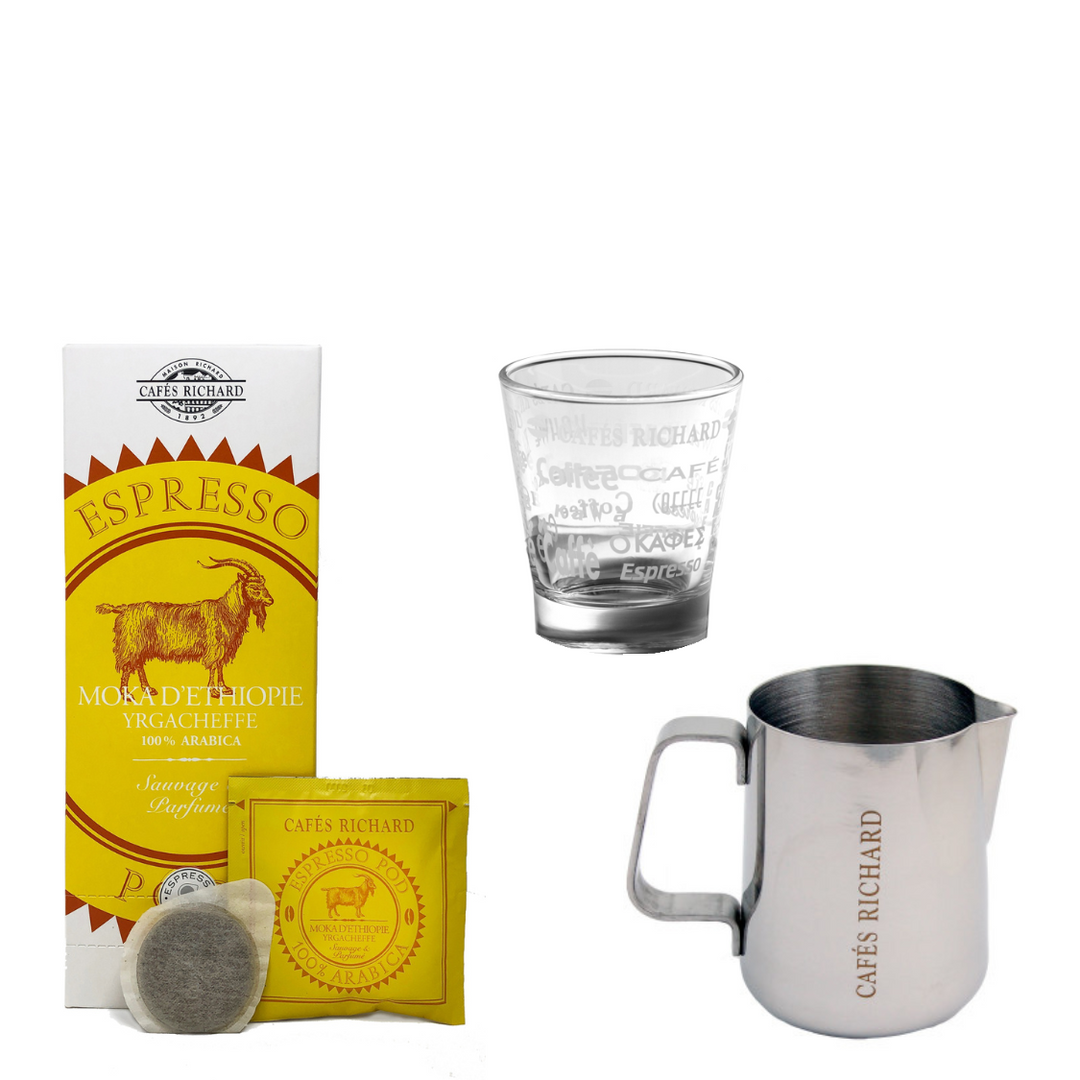 Home Barista Starter Kit - ESE PODS
---
The Home Barista Starter Kit - ESE Pods includes a box of Moka d'Ethiopie pods (25 pods), a Cafes Richard espresso cup, and Cafes Richard stainless steel milk frothing pitcher (60 ml).
The Moka d'Ethiopie pods are 100% Arabica and have a delicate flavor with floral & citrus hints and a complex aroma.  Intensity of 3.
Cafés Richard E.S.E. pods are made of biodegradable vegetable fiber.  Each box holds 25 individually wrapped pods.